The Carpet Institute has embarked on a public education campaign to explain the functional benefits of using carpet
flooring and to encourage a positive approach to the use of carpet in interior design. The campaign utilises video and
static ads.
Campaign Videos
The campaign consists of a series of videos featuring interior designer Rochelle Morris, which have been published and
distributed to various target audiences on Facebook, Instagram, Linkedin and YouTube. The videos have had around
3 million impressions shown to people in Australia across all platforms.
The videos are continuing to run on these platforms and additional videos are in production. You can view all videos in
the series here. They are in longer and shorter formats and in some cases the longer version has been sliced into
smaller segments.
Life with a Toddler is …
Carpet is the perfect flooring solution for all of life's little adventures at home. It's comfortable, durable and easier to clean than your mum told you back in the day. Whether it's play time, snack time, or nap time carpet is for living.

The dramatic impact of carpet in your home
See a perfect example of the dramatic impact that carpet can make to your home as Interior designer Rochelle Morris,
takes a tour of a Grollo display home in Balwyn.

Choosing carpet for good air quality
For allergy and asthma sufferers, the critical issue is the amount of dust and allergens present in the air. Interior
designer Rochelle Morris explains the health benefits of carpet and how a properly maintained carpet traps dust
particles within the carpet pile, removing them from the breathing zone.

Make your home safer with carpet
We all want our homes to be visually appealing, but we also want them to be safe and comfortable. Carpet has the
potential to give us the best of both worlds. All homes contain many hard surfaces and in our busy lives, falls can and
will happen. Not only does carpet cushion falls, it can also prevent them. Plus, it looks incredibly stylish.

Keep your home warm with carpet
Interior designer Rochelle Morris demonstrates the thermal benefits of carpet in your home.

Choosing the best carpet for your home
Interior designer Rochelle Morris visits a carpet store to learn how to choose the best carpet for your home.

How long should you expect carpet to last?
Find out what you can reasonably expect about carpet longevity and how to prolong its life.

Choosing an Environmentally Certified Carpet
Australian Carpet Grading Scheme Environmental Labelling Explained.

How to Choose a Quality Carpet – ACCS Carpet Rating Scheme
Find out about the ACCS labels on Australian on graded carpets.

Buying Carpet: Where can you get factual information you can trust?
Find out about the Australian Carpet Classification Scheme and why you should trust it.

Campaign Static Ads
The campaign also includes a series of static digital ads promoting the features of carpets as a positive design choice.
The ads run on over two million websites and have had over 25 million impressions to people located in Australia. Here
are some examples of the ads.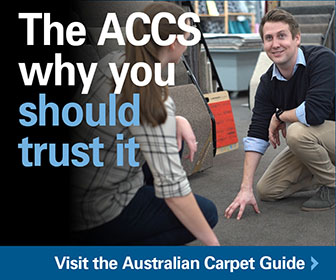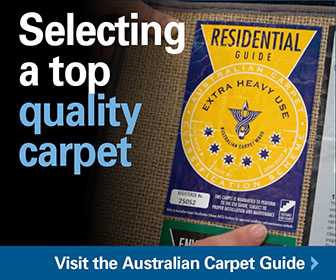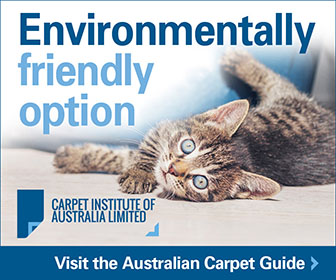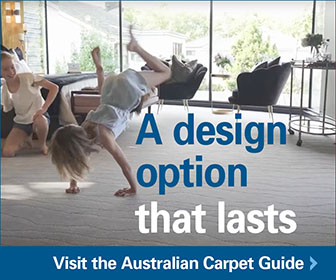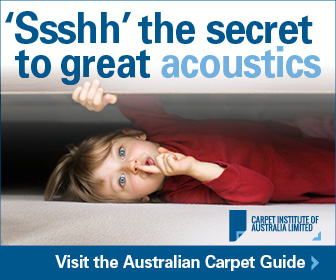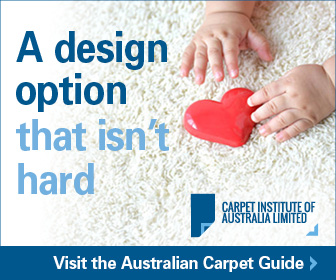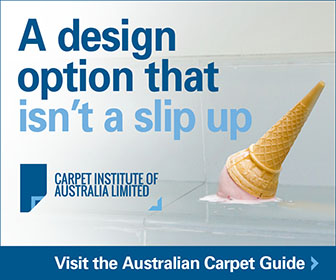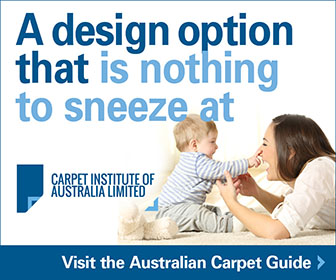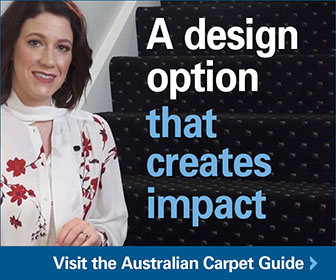 Australian Carpet Guide
As part of the campaign the Residential section of the Carpet Institute website has been reformatted as the Australian
Carpet Guide. The campaign videos and ads are directing consumers to the Guide page for further
information.
Store Locator
As part of the Campaign a Store Locator has also been added to the Carpet Institute website which can be accessed from
the link below. This provide consumers with ready access to carpet stores associated with the Institute members.
Find a Store that is a Carpet Institute member or that stocks carpet and underlay from an Institute
member.