A well planned carpet maintenance program is essential to retain the original texture and appearance of the carpet for as long as possible and maintain a healthy indoor environment
Be sure to seek advice when formulating a carpet maintenance plan for your facility and refer to the carpet manufacturer's warranty statements as well as the Australian and New Zealand standard AS/NZS 3733 – Textile floor coverings – Cleaning maintenance of residential and commercial carpeting.
Main Elements of a Good Carpet Maintenance Plan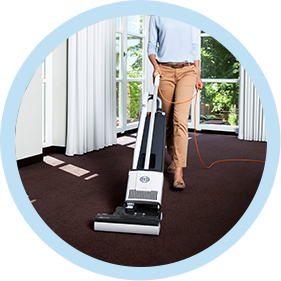 Prevention
Mats should be placed at entrances to the building to collect soiling material before it reaches the carpet inside. Consult a flooring expert to assist in matting selection.
Regular Vacuum Cleaning
85% of dirt in carpet is dry dirt and can be removed by effective vacuuming. Vacuum cleaning equipment should be maintained in good working order.
The following vacuum cleaner manufacturer is a member of the Carpet Institute: SEBO Australia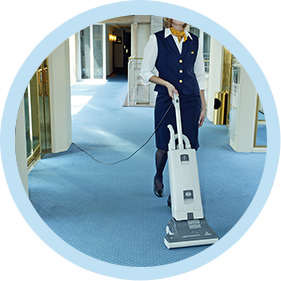 Spot Cleaning
Staying on top of the day to day spots will keep the carpet looking good and performing at its best.
Deep Cleaning
Regular deep cleaning by an experienced carpet cleaner is required to remove oily dirt that represents 15% of the soiling content that accumulates in high walking traffic areas. These areas are scheduled for cleaning on a frequency that prevents the buildup and spread of this dirt.
---
Carpet Cleaning Professionals
Use experienced carpet cleaners preferably a member of a recognized industry group.
The following companies are members of the Carpet Institute:
FLOORLIFE Programmed Carpet Maintenance
SEBO Australia
Sunrise Carpet Specialists