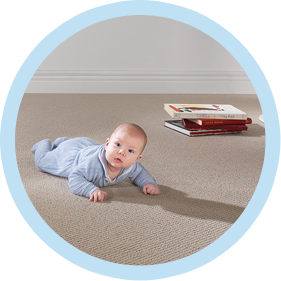 Carpet is the major floor covering in Australia because of its beauty, comfort, quietness, safety, providing a slip resistant surface which is particularly important for vulnerable groups (the elderly and young children).
With the wide range of carpet available, there is a solution for practically every budget and décor need. The table shows indicative or approximate prices for 'wall to wall' carpets classified as entry-level, mid-level and top-level. The prices include installation on underlay of a comparable quality to the carpet.
Approximate installed cost with underlay
Light weight
Synthetic carpets
Moderate weight
Wool blend and synthetic carpets
Heavy weight
Wool, wool blend and synthetic carpets
Tip: When comparing prices on vinyl, wood ceramic tiles, etc remember that carpet is often sold and quoted by the linear metre or 'broadloom metre' (1m x 3.67m). Most other products are sold and described in square metres (1m x 1m). That means you are getting around 3½ times more carpet for the comparable square metre price of other products.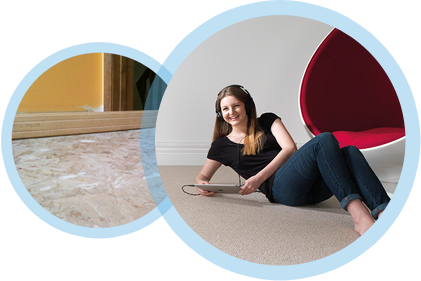 Hidden Carpet Benefit
The total thickness of carpet and underlay can mask minor imperfections in the sub-floor and in some cases avoid the need for potentially expensive repairs to be carried out prior to the installation of the floor covering.